ARMONIA CANINA FCI KENNEL
AUSTRALIAN JACK RUSSELL TERIER
Rough coated JACK RUSSELL TERRIER FEMALE
100% Australian top quality
A granddaughter of the double World Winner Inverbrae John of Gaunt

BEATA VERGINE ARMONIA CANINA


Born on January 9th, 2012

Sold in Brasile

- Very successful in dog shows - every time "very promising"
- Exceptional in agility - 2nd & 3rd position at the age of 5 months in a unofficial race together with dogs up to 15 months
- A rough coat, dark eyes
- A scissor bite
- Short and low (she will be approximately 26-27 cm high in her adulthood)
Father: Honey Boy Dominik

Mother: Penny Marry/JR Rags Puma

100 % Australian origin (his grandfather the World Winner)
2 BOB, BOJ
2 CACIB, 3 res. CACIB
4 CAC, 1 res. CAC, 2 CAJC
Patella examination: 0/0
Eyes examination: negative
Complete teeth
Height: 27 cm












100% Australian origin (her father is the World Winner)
German Champion - KfT, German Champion - VDH, Czech Champion
KfT Junior Champion - Germany, German Junior Champion (VDH)
Three times BOB, twice Junior BOB, twice CACIB, twice res. CACIB, Landessieger, Landesjugendsieger (Germany), CAC CMKU (CZ), 2x Czech republic National Winner, many CACs
The best KCHT Terrier in 2011 in the category of the HUNTING PERFORMANCE, hound trial for hunting wild boars - award II, blood-hound hunting trial - award III, the 1st place in a fox hole trial, nose 4, voicefulness 4
Medical examinations: eyes - negative, patella - 0/0
Height 26.5 cm
PEDIGREE
SHOW AND SPORT RESULTS
2012/09/15 - Mlada Boleslav Terriers Club Dog Show - puppy class - 1st very promising
2012/08/25/ - Mlada Boleslav Interdog Bohemia - puppy class - very promising
2012/08/11/ - Konopiste PRT and JRT Club Dog Show - puppy class - 3rd very promising (122 JRT!)
2012/07/14/ - Mlada Boleslav National Dog Show - puppy class (6-9 months) - 2nd very promising
2012/06/23/ - Ryzmburk unofficial agility race - 2nd and 3rd position (2 races with dogs up to 15 months)
2012/05/26/ - Litomerice International Dog Show Nord Bohemia Canis - baby class (4-6 months) - very promising
Email: jrt@jack-russell-terrier-jrt.cz

Phone: 00420 603 164 831

(I understand English very well, especially when it is written.)

You can watch other puppies bred by us.

Here you find the breeder complete contact information.
OTHER PICTURES
Some pictures of life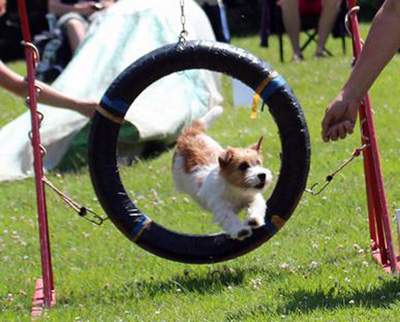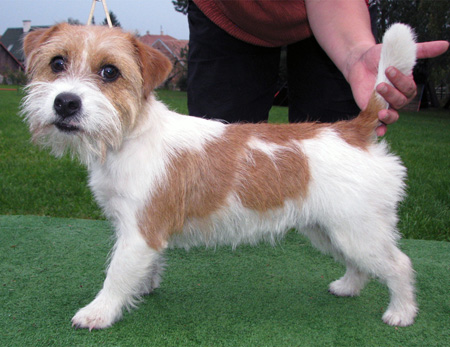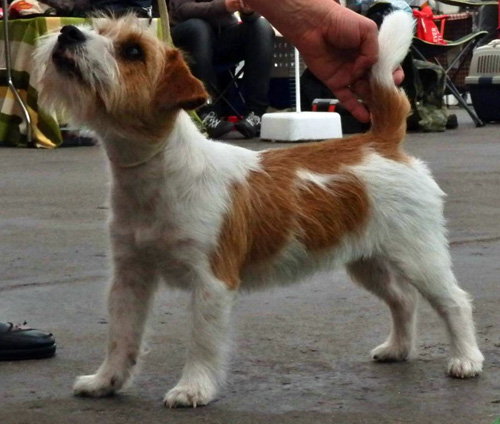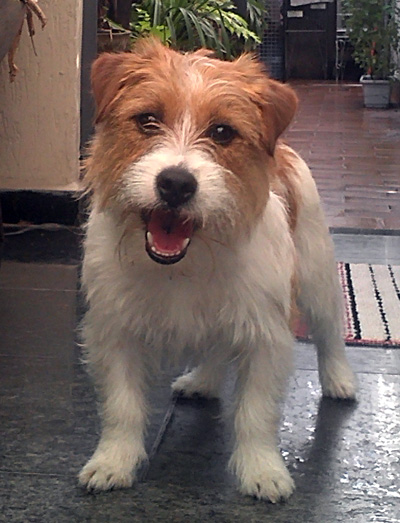 Read something about this marvellous race - you can see a standard and character or what reasons I had for breeding Jacks.

At the beginning of the page