JACK RUSSELL TERRIER
ARMONIA CANINA FCI KENNEL
From January 1st, 2014 the conditions for the reproduction of the terrier in the Czech republic were very radically changed. Making a male/female usable for reproduction is only possible in the Club Dog Shows. The consequence is that there is really a great competition in all Club Dog Shows and the dogs are judged VERY severely.
I wish everything that is difficult to be packed
- peace, well-being and above all health.
On September 23, 2016 a Jack Russell Terrier male was born - Fragolino Armonia Canina.
A skilful male of the show quality - probably rough coated. His strong point is a correct body structure, incl. a strong and straight tail and wide position of the rear legs.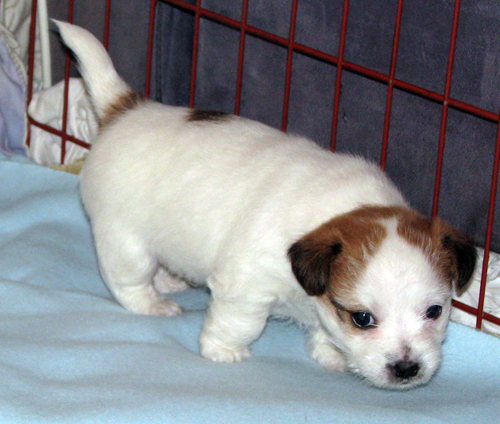 Both parents are in our kennel and after the import of the male from Italy they have grown together. Her father is Southjack Ghiaccio Bollente and her mother is Dolcenera Armonia Canina. They are very similar to each other.
Other dog shows, hunting trials and different events of our jack russells

2018

2017

2016

2015

2014

2013

2012

2011

2010

At the beginning of the page
Breeding on the top Australian lines:
Inverbrae
Burbunya
JRWessex
Baylock
Rosetta
Malung
Myrmidon