JACK RUSSELL TERRIER
ARMONIA CANINA FCI KENNEL
Merry Christmas and Happy New Year!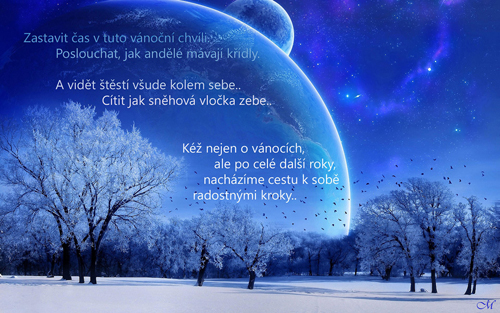 Stop at this Christmastime
Listen how the angels flap their wings
Look at the happiness all around
Feel how a snowflake is cold…

I wish that not only at Christmas
but throughout the following years
we could find our way to each other…
Penny has become the Best KCHT
Terrier in 2012 in the category of the beauty




Amaretto has become the Best KCHT Terrier in 2012 in the category of the hunting performance



August 28, 2013 - I brought fallow deer's legs to the dogs and they enjoyed it a lot...
And a fight started... who will win?



Who's growling? Well, the smallest one - Cioccolata! And Amaretto uses her as a holder...
Although she is the smallest one she really does not give up... she holds it and she does not release it...
And here the winner enjoys it in peace... others are sadly watching... but something was left for them too...
August 10, 2013 - 4th Club Dog Show for jack and parson russell terriers - Konopiště
Penny Marry/JR Rags Puma - Excellent 3 - Champion class
Amaretto Armonia Canina - Excellent 4 - Working class
Cioccolata Armonia Canina - Promising - Puppy class

Judge: adult dogs - Ulf Brathen from Denmark, babies and puppies - Bc. Vladimíra Tichá
(94 JRT and 54 PRT at the dog show)

A beautiful dog show in a splendid environment, and this year the weather was very nice! It was also very interesting to see such an informed judge as Mr. Ulf Brathen during his job. Every success with him as a judge is doubly appreciated!
We have walked in the ring again at the end during the competition for the best stallion with the dad of Cioccolata Armonia Canina - Bake Rolls Fidlant, and with two other half-siblings. The dad but also his children got great prizes for the first place!
July 19, 2013 - a visit of Cioccolata' brother - Cin Cin Armonia Canina
We had a lovely visit - of the C litter's brother - Cin Cin Armonia Canina but they call him Ozzy. Both siblings first were chasing each other and played together outside. I am afraid we have not got any camera with us. Ozzy first didn't feel very well at my home because he felt that there is a pack that does not include him any more. In addition, Amaretto felt that he must show his superiority. Finally, Ozzy ventured and he played with Cioccolata in my home too. The concert is from Amaretto, which had to be closed.
5-month siblings of the C litter during a bit wilder play... Their mom is not upset at all...



5 months old sibling during a play once more...
June 14-16, 2013 - the 1st year of Russells in Action
It was the first nice sunny weekend this year, and although it was really challenging for me as the main organizer, it was a very nice weekend for me too. I met many nice people and my dogs enjoyed it too within the organizer's possibilities. I'm sure they were happy that they could try the discipline of the hound test when they had to find a wild boar and stop it by barking. Penny was amazing! And Cioccolata could sniff a sow too. A fox too but she was only four months old and it was something new for her. In any case, the hunters liked her very much because she is not afraid at all.
I signed Amaretto up for the bolting exam, although he has already passed it at the 3rd place and he has passed it in Slovakia too. He got full points and finished at the fifth place with 16 seconds! He is larger and then it is a very nice time. But the times of this bolting exam were really marvellous! It is usually a big disadvantage to pass the bolting exam again, and especially after having passed the bolting exam in Slovakia. But Amaretto does not matter, he is crazy! And he injured his leg just the first day. All my dogs tried dogfrisbee and we could devote our time to it. All my dogs enjoyed coursing very much although it was really hot weather, they were tired and they test it for the first time. And they stood for long!
The new V1 television came to the event too and they shot ​​a reportage about Jack Russell Terriers. I am talking about Jack Russell Terrier in the reportage and the presenter is holding my female Cioccolata Armonia Canina during it. Then there are shots of the action - Jack Russell Terriers and Parson Russell Terriers during coursing and dogfrisbee (Penny appeared there twice). You can watch the reportage in the television's archives. It is the 32nd part and the reportage on russells is approximately at 6:30.
| | |
| --- | --- |
| | |
Amaretto Armonia Canina at the beginning of his dogfrisbee training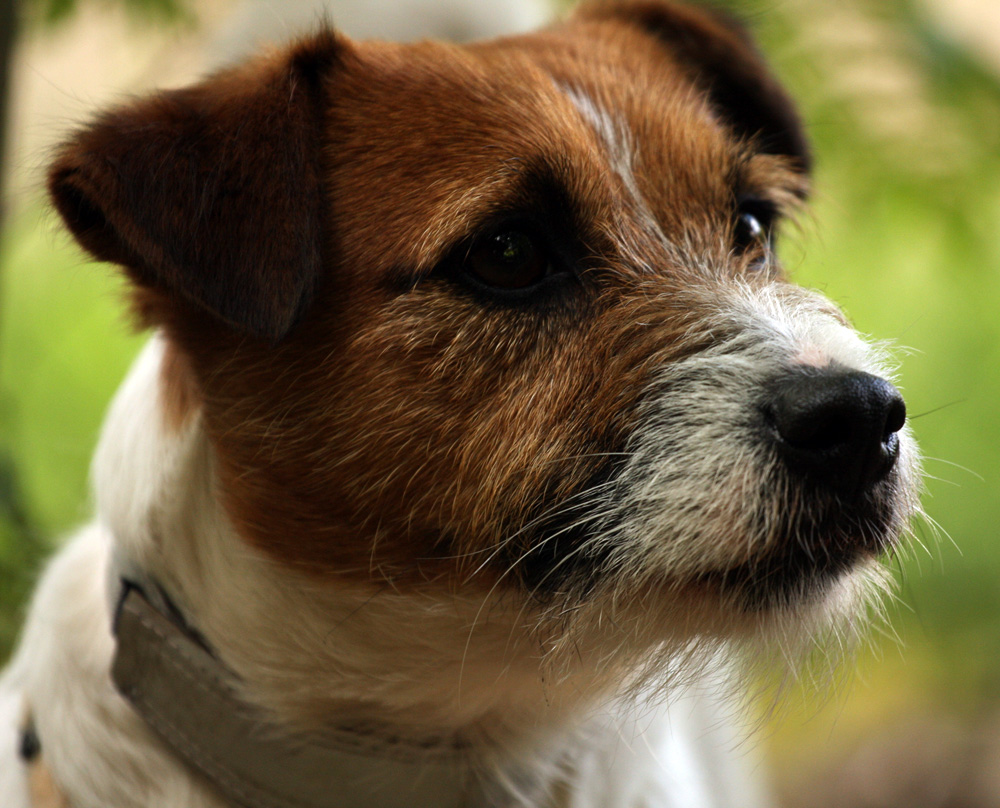 Penny Marry/JR Rags Puma and Cioccolata Armonia Canina (her 4-month daughter)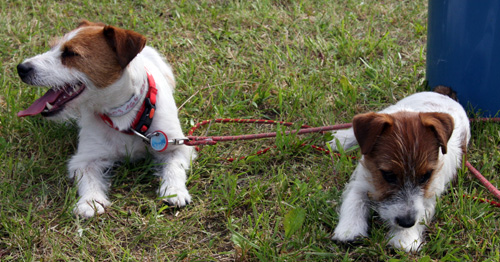 Penny Marry/JR Rags Puma
Cioccolata Armonia Canina - 4 months
May 2013 - in the shooting-ground - with the whole pack...
First we went for bolting and then we have taken a walk in the shooting-ground with the whole pack. This time for the first time with Cioccolata, which was amazing and tireless... And she was interested in the fox as well. She is a dab hand!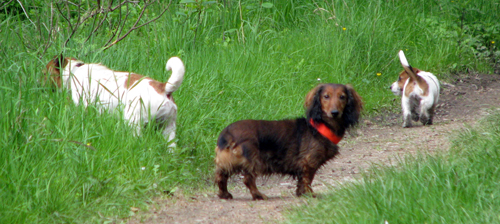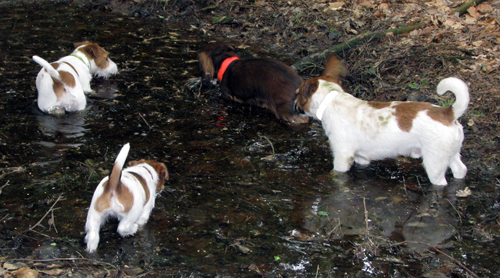 Cin Cin Armonia Canina is already feeling at home with a new great family...
The owners are dab hands and so they already manage to call him in and "Sit down". They have already been in the puppies' school in the training centre.
ON FEBRUARY 8th, 2012 PENNY'S THIRD LITTER WAS BORN
It is 1 female and 1 male and 2 days after their birth they are already reserved. Here are more details about the puppies.
Russells in Action - June 14-16, 2013
All the Parson Russell Terriers and Jack Russell Terriers and their owners are invited to this event. An ample program that we enjoy together is ready. A special web page has been created for this event. You will find the most up-to-date information on that page. Later a proposition, an application form and a program will be available on that page for you to download. A "Russells in Action" Facebook group, to which you can add yourself to have the latest information, has been created too (only in Czech). Information about this event can be freely distributed among the people, who may be interested.
Other dog shows, hunting trials and different events of our jack russells

2018

2017

2016

2015

2014

2013

2012

2011

2010

At the beginning of the page